Hop on over to Traci's blog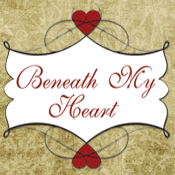 She is having a fabulous giveaway (it's a $50 value). Leen the Graphics Queen is her sponosor for this giveaway. She has some lovely vinyl decals that you can decorate with. Here is just a sample of some of the things she offers.
She can make vinyl numbers. The one below was made for Layla .
Photo by Layla the Lettered Cottage
Here is another one she offers.
Photo by Leen the Graphics Queen
Now head on over to Traci's blog to read about the details on how you can win!
Have a great day!


Pin It Now!